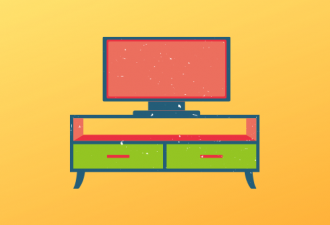 Have you binge watched everything you wanted to catch up on? I know I'm still working through my list, and the majority of my list consisted of anime. Here are a few that I have watched so far.
My Roommate is a Cat
Mikazuki Subaru is young and popular mystery writer who is really anti-social. When he comes a across an abandoned cat his life begins to change in ways Mikazuki never thought possible. The story is told through the eyes of both Mikazuki and the Cat, its a wonderful heart warming story that took me by surprise. This is also a perfect anime to have in the background, when your doing homework,  it has a relaxing feel to it.
Fire Squad
I'm only a few episodes in and so far I'm hooked. Fire Force is set in a world where fire fighters must fight against fires that are ignited by fire demons. The story has a mystery arc as well as a main character trying to seek answers regarding his little brother's abduction 12 years prior.
Haikyu!
You might have already heard or seen this one but it is sooooo worth mentioning. Haikyu! follows the Karasuno High School volleyball on their journey to reach nationals. The one thing I always hear from people who love this anime is that they never thought that anime about volleyball would be this exciting and addicting. This anime has great character development, it teaches you the in and out of volleyball in a interesting and fun way, it keeps you in suspense, and its funny. I can't say enough about this one just watch it!
Devil is a Part-timer
Not too many people have heard of this one so this one is definitely with a mention. In his dimension he is the Lord of all evil but here in our world he is Sadao Maou part timer at Mg Ronald's (yes Mg Ronald's) and he is still adapting to adult life of working and making rent. But, when he finds out his arc nemesis is also in this dimension his quiet life gets turned upside down. This one is hilarious and perfect for those that are learning how to adult.
My Love Story
I'm halfway through this one, its an adorable story about friendship and first love. This funny rom-com follows Takeo Gouda as he enters his frist relationship with Rinko Yamato, what really drew me to this one is that Takeo is not your usual anime character who gets the girl. Its a nice change to see.
BOFURI: I Don't Want to Get Hurt, so I'll Max Out My Defense.
She may be new to gaming, but Maple has found the secret to invincibility! Just put all your skill points into defense until you can't even move. That works, right? She doesn't want to experience any pain in the VRMMO game she started playing, and somehow it works better than anyone expected. Now she's got followers??
I just started this one so far so go.
My Hero Academia
I'm pretty sure all of you know about this one but I had to add this one to the list anyway.
---
SHARE THIS: