National Mario Day is observed each year on March 10th and honors Mario from the popular Nintendo game.
This gamer holiday is celebrated on March 10 because of the way the date appears, when abbreviated (Mar.10). It looks just like the name Mario.
Mario, the Italian plumber, first appeared in Donkey Kong in 1981
 In 1983 Mario got his own game with his brother Luigi
Mario is known for being the most famous video game character ever created
Over 210 million copies of the Mario game series have been sold
Enjoy games like Mario during the month of March as we celebrate our One Story One City 2018 title selection Ready Player One by Ernest Cline.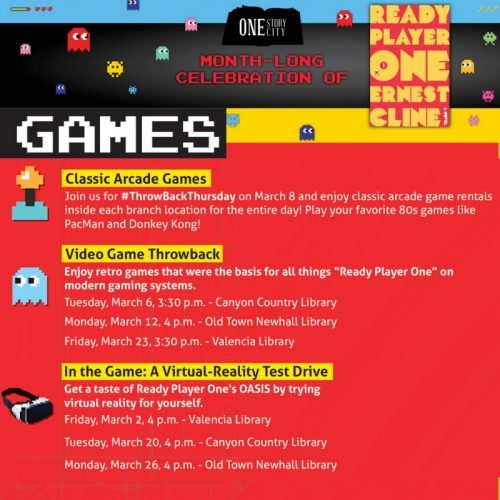 Have some fun with friends playing video games. You can also do something special for or with all people named Mario! Use #NationalMarioDay or #OneStory2018 to post on social media.

References:
National Mario Day
facebook.com/nationaldaycalendar – https://nationaldaycalendar.com/national-mario-day-march-10/
---
SHARE THIS: