Introduction
Japanese animation which is known as anime is an amazing thing. No other form of animation contains such a diverse variety of genre and themes. With years of watching anime I have found that there is literally an anime movie or series that can appeal to anybody. Anime though can also be overwhelming though particularly for those who are new to it. This can make it difficult for those new to anime to know where to look or find their favourite genre. As someone who has been watching anime from a very young age and who is in love anime, I am here to help! Twice a month I will be releasing blog entries that will help recommend some essential anime movies and series in a specific genre that I have found to be incredibly important as a long time anime viewer and researcher.
Directors and creators
Movies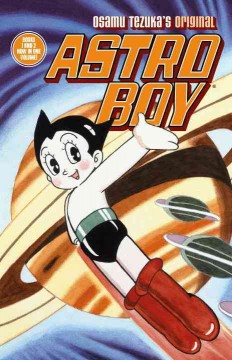 Osamu Tezuka: Often cited as the "God of Comic's," it cannot be overstated how much of an influence Osamu Tezuka also has had on the anime industry. While not the first Japanese anime or manga creator, Tezuka played a huge role in the creation of the modern anime industry. His work through Mushi production adapted many of his hit series including Astro Boy, Kimba the White Lion and Princess Knight. This not only placed anime in the mainstream in Japan, but also helped to introduce American's to anime. Tezuka's work and overflowing well of imagination was also largely responsible for popularizing anime movies and experimental animation which stretched the possibilities of animation as medium.
Hayao Miyazaki: Perhaps the most famous and well known movie director in both Japan and the United States, Miyazaki's work has had a profound influence not only on the animation industry, but the film industry in general. Miyazaki's films employ a signature style known for having a wondrous sense of imagination, detailed animation, environmentalism, deep characters, and strong female leads. While he is also well known for his manga series Nausica in the Valley of the Wind and his work on TV shows such as Future Boy Conan, Lupin the 3rd Part I, and Sherlock Hound, Miyazaki has always been most linked to the film-making. He is one of the co-founders of Studio Ghibli, which is sometimes referred to the Disney of Japan despite their major differences in practices.
Makoto Shinkai: The first thought that often comes to mind when watching a Moto Shinki film is that his films look gorgeous. Shinki specializes in telling beautiful stories in beautiful ways. His works often focus upon themes of love and longing. Particularly impressive is his film Your Name which overtook Miyazaki's Spirited Away as the highest grossing anime feature of all time and 4th highest grossing Japanese film of all time.
Satoshi Kon: Satoshi Kon is well known for the sense of artistry he employs. His films as well as his other works often tackle unusual and visual stunning subjects such as dreams, madness, life and death, and finding a path forward in times of struggle. He also loves to mix contrasts into his film such as having serious themes and hilarious whimsy, and a sense of the death and rebirth. Despite Kon's early death, he still left a powerful legacy with his amazing works.
Mamoru Hosoda: Is a director known for stories where the supernatural interact with the natural. Often his work is set in a realistic setting, where the element of fantasy interacts with elements of realism and daily life. His films are often emotional, charming and smart. He like Miyazaki he is skilled at making characters relatable and likable, making their journeys and development have meaning.
Mamoru Oshii: Known as a filmmaker who breaks traditional anime film making rules, Oshii often is known for focusing on the world he is building and is willing to drastically change the tone of even established series to fit his visions. His films often have reoccurring imagery and have a dark moody quality to them that have often made them stand out. He is also largely responsible for the elevating anime cyberpunk stories with his adaption of Ghost in the Shell and original work on Jin-Roh: The Wolf Brigade.
Isao Takahata: While less known than his partner Miyazaki, Takahata is no less important to the development of Studio Ghibli and film making. Takahata's films tend to have slower more contemplative or nostalgic feel to them. He often brings in elements of folk tales or realism into his pictures and is known for often seeking for perfection. Takahata also has had a profound influence on Miyazaki and Studio Ghibli as one of it's most important directors.
Katsuhiro Otomo: While Otomo is known for working on number of great films, no material is better known then his adaption of his own manga epic masterpiece Akira. Akira is one of the most influential cyberpunk anime work ever, as well as one of the most influential cyberpunk works in general.  It focuses upon a creative dystopian science fiction story like no other. With elements of apocalypse, rivalry, gangs, dystopia, political corruption, psychics, body horror, coming of age, violence and the surreal, Akira touches upon so many amazing themes and stands out as an anime classic and model for great adaption.
Rintaro (Shigeyuki Hayashi): Rintaro is an anime veteran who has directed many classic anime series and movies. Getting his start with Osamu Tezuka directing his hit series Astroboy, he went on to animate and direct many of the most noteworthy science fiction and fantasy series and movies. His works include Galaxy Express 999, Doomed Megalopolis, Captain Harlock: Endless Odyssey, X/1999, The Dagger of Kamui, and Metropolis.
Leiji Matsumoto: While not a director, Leiji Matsumoto's influence on anime cannot be denied. His work on the series Space Battleship Yamato paved the way for both space operas and anime as a serious genre. Known for space opera manga, his major series adaptions include: Space Caption Harlock, Galaxy Express 999 and Queen Esmerelda. His work lead the way for more adult and complex Science Fiction stories such as the Gundam, Gunbuster, Macross, and Legend of Galaxic Hero series. Matsumoto is also known for his collaboration with the band Daft Punk in the movie Interstella 5555: The 5tory of the 5ecret 5tar 5ystem.
---
SHARE THIS: