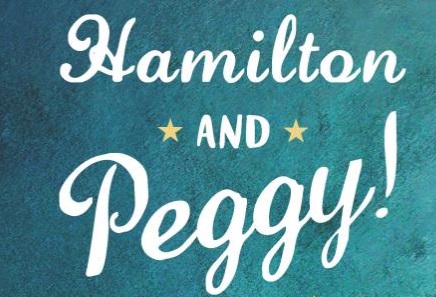 Peggy Schuyler may seem like a bit of an afterthought if you followed the production of Hamilton, but Peggy while perhaps not as in the spotlight as Eliza and Angelica, she was every bit as quick witted and attentive as her sisters and was right in the thick of all of the action as the revolution took place. Hamilton and Peggy! by L.M Elliott is a deep dive into every aspect of the American Revolution from the perspective, to an extent, of a young woman from Albany, New York as the world around her changes radically. The reason that I say 'to an extent' is because despite the title it isn't solely about Peggy and Alexander Hamilton's relationship and friendship with one another.
While big fans of Hamilton predominantly know the details of this story, it is a very interesting way of looking at the events of the American Revolution from the perspective of a young woman that doesn't get a lot of attention. Overall, it's the story of Chernow's Hamilton with some more details about the goings on of the revolution in general not directly related to Hamilton's experience. In fact, the novel is fairly heavy with historical facts and details, more than I tend to expect even from historical fiction. It's clearly very well researched, and while some books could be bogged down by all these details I felt that Elliott managed to integrate it pretty well within the story.
Characters in Hamilton And Peggy! are well thought out and Peggy makes for a surprisingly good protagonist. This is definitely going to be appreciated by fans of Hamilton, but those simply interested in history or historical fiction are bound to be drawn in and impressed by the exciting story, fully realized characters, and well-researched backdrop.
---
SHARE THIS: