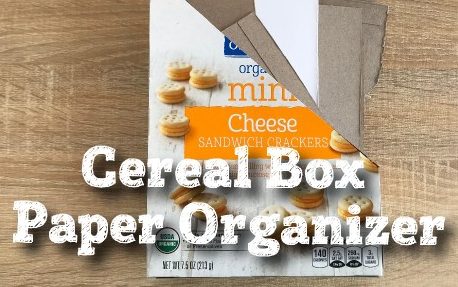 I don't know about you, but I am terrible at crafts! I usually try to keep them super easy, like this paper organizer I made out of an old cereal box. Any snack box will do, too. These are great for organizing papers you need for school and hobbies.
Also, you can paint these boxes and decorate them with other found materials around the house. Here's what you'll need to make your own.
Supplies
Cereal box or snack box (empty)
Marker
Scissors
Ruler
Instructions
Here's a short video on how to make one of these yourselves.
Cut a diagonal line from the top corner of the box to the opposite side. Usually about half-way down.
Cut a straight line across the side of the box.
Repeat the same diagonal line on the opposite side of the box. Make sure both cuts line up evenly.
Decorate!
You can paint, paper, and cover these boxes with any material you can find. If you've never decoupaged before, now is your chance to experiment!
---
SHARE THIS: