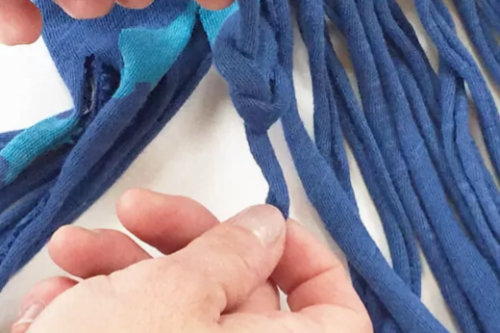 Here's a simple DIY to upcycle an old t-shirt into a reusable bag. These bags are easy to make and keep clean!
What you'll need:
Old t-shirt
Scissors
Ruler
Instructions
Cut the sleeves, neckline, and bottom seam off the shirt.
Using the ruler, cut 1-inch-wide strips along the bottom of the shirt. These can go up 5 to 10 inches.
Once you have your strips, pull each one from the bottom, so the curl.
Tie the top and bottom strings together.
Your bag is ready!
For more embellishments, you can add beads, braid the fringe, or keep it long or cut it off. You can also use Sharpies and fabric paint to make designs. The choices are endless!
You can find detailed instructions here and a short video tutorial here.
---
SHARE THIS: