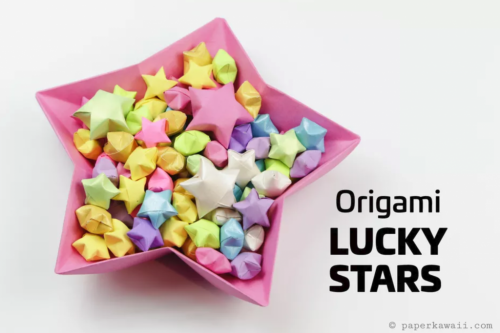 By far one of the easiest origami activities you can do, once you get the hang of it. And all you need is a single strip of paper.
I've used old wrapping paper to make colorful designs. Construction paper and magazine paper also work, as long as they aren't too thick. I'm going to try to make a GIANT paper star by taping together several pieces of large paper and see what happens. I'll post a picture of my experiment next week.
Once you're done making all your stars, put them in any jar or dish of your choice. You can give them away for birthdays, holidays, or just because.
Want to take your stars up a notch? Write notes on the strips of paper before folding. It'll give someone you love a little surprise.
Check out the tutorial video here. For step-by-step instructions, visit here.
---
SHARE THIS: