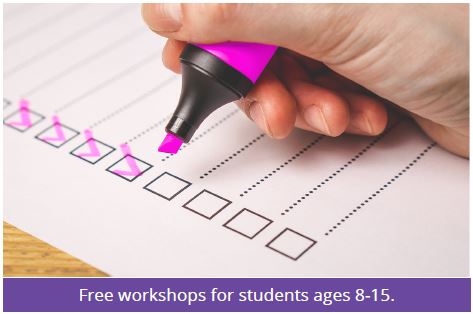 It's about time for school to start up again; many of you may have just started school this last week, and it can be hard to shake off the rust after a long summer of not doing homework, studying for tests, or writing papers. The library is here to help!
Coming up beginning in September the library will be running a three part program Survival: The Middle School Years aimed at helping get back into things after the long summer break to help get on track early instead of having an uphill climb later.
Our September session will be all about organizational success, with the tips and resources you to get an edge keeping track of all the things the new year will bring. In October, we'll be talking about the dos and don'ts of life online; does anything ever REALLY disappear on the internet? Then finally, in November, study tips to get all the information you need for a big test without staying up until four in the morning.
Come join us at your local library!
Canyon Country Library, September 5th, October 3rd, and November 7th, 4:00-5:30
Old Town Newhall Library, September 6th, October 4th, and November 1st, 3:30-5:00
Valencia Library, September 18th, October 16th, and November 20th, 3:30-5:00
---
SHARE THIS: