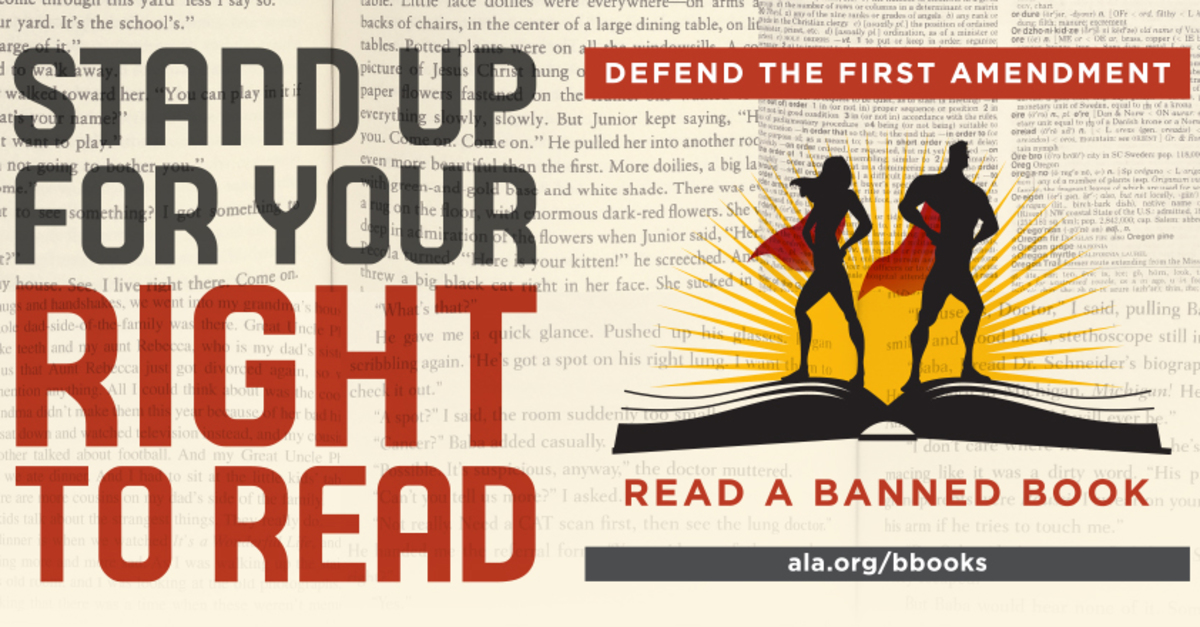 Did you know that Charlotte's Web, just ten years ago, was banned from some libraries in Kansas because "talking animals are blasphemous and unnatural", or that the Diary of Anne Frank was once restricted because it may be "too depressing" for young readers?"
Throughout history books have been banned or restricted from access by those that would rather simply remove a book rather than read, think, and engage. Many of these are books that you may recognize: Alice in Wonderland (talking animals, again), 1984 (pro-communism), Lord of the Flies (depressing, again), Looking For Alaska (language, and content unsuited for the age-group), The Giver (for discussion relating to death). Each of these books are intense but amazing, and there are so many more.
Librarians,  however, wish to make books and information accessible to as many people as possible. These are the stories that make people think, that take people on adventures, that inspire readers.
Join us this week in celebrating Banned Book Week, where we feature books for all ages that for some reason or another have been contested, restricted, or banned throughout the years. We'll also be having a Banned Books related activity at each of our branches:
Valencia Public Library: September 27th, 4-6p
Newhall Library: September 27th, 3:30-5:30p
Canyon Country Library: September 27th, 4-6p.
If you're interested in more statistics as to why books are banned, and by who, take a look here.
---
SHARE THIS: