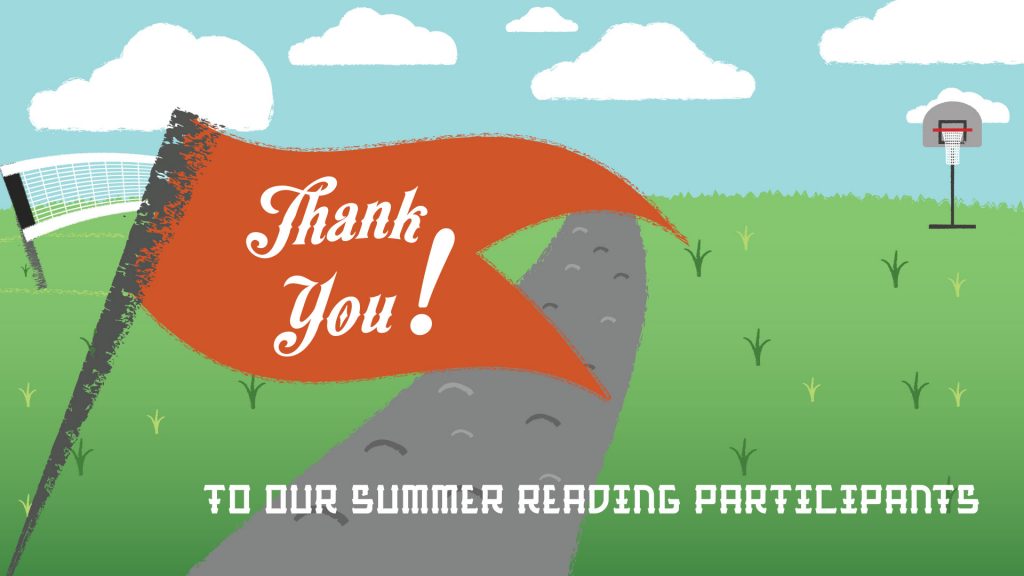 Thank you for participating in this year's Summer Reading: Read for the Win! We hope you scored with some fantastic reads and are enjoying prizes earned from completing missions all summer long. A special thanks to the Friends of the Library for their generous support which enabled us to put on 40 all star programs and supplied us with terrific prizes, such as popular teen books, earbuds, e-Readers, and Family Baskets full of fun!

Did you Rock the Vote? Dying to find out who was the last book standing in our dystopian final match? Drumroll please….
Loved Fandom Jeopardy? Looking to create more Pixel Pals? Share your favorites with us by voting. Then be sure to visit the Events calendar for more fantastic teen programs all year long.
---
SHARE THIS: