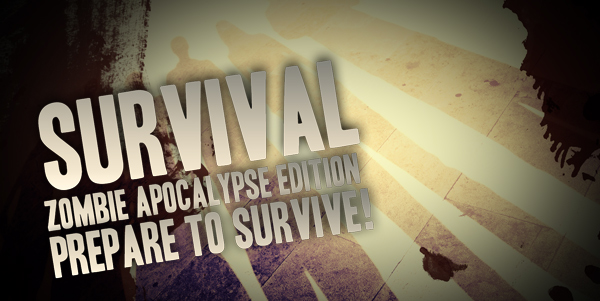 Here's a few zombie survival tips shared by participants at yesterday's program:
Open Canned Goods while on the Run – Rub the bottom of the aluminum can back and forth quickly on asphalt and then flip it over to enjoy the contents.
Keep Warm while Heading above the Frost Line – No more parkas at the local sports store? Bunch up newspapers and stuff them inside your clothes to create your own form of insulation.
Remember you can still learn about locating Supplies and Safe Houses next week at the Canyon Country library on Thursday, September 10th from 4:00-5:30pm. Learn more about the various workshops that are a part of Survival: Zombie Apocalypse Edition and when they're offered by visiting our Events Calendar.
Remember to follow us on social media to view more photos like the one below.
---
SHARE THIS: