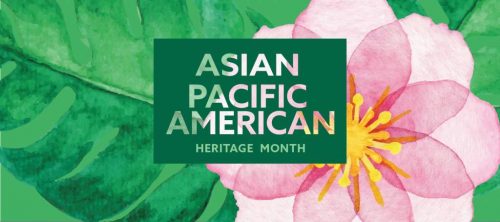 Konnichiwa! Aloha! Ni hao! Namaste! Anyong haseyo! Sawasdee kha/khrap! Selamat siang! Selamat pagi! Xin chao! Talofa! Mālō e lelei! Bula! Kia ora! Halo ola keta! Ia Orana! Hello!
Did you know that there are over 2,300 living languages spoken across Asia and approximately 2,000 languages spoken through the Pacific Islands/Austronesian Islands? The languages above only make up 0.003% of what is actually spoken! Each country and island has their own unique, rich cultures, foods, and people. Today I'm going to tell you some fun facts and some important people that I think you should know about.
May was chosen specifically to celebrate this heritage for two reasons: the first is because May was when the first Japanese immigrant came to America. Manjiro arrived May 7, 1843. The second reason is that May marks the anniversary of the completion of the transcontinental railroad (May 10, 1869). The majority of workers on the transcontinental railroad were Chinese immigrants, who laid the tracks and were responsible for most of the dangerous and heavy manual labor tasks.
In WWII a lot of Japanese and Chinese women were hired as translators by the American armed forces, and many Filipino-American women put their lives on the line as members of the underground resistance in the Philippines.
The first Asian-American man elected to U.S. Congress was Dalip Saund of California and he began his House service on January 3, 1957. The first Asian-American woman elected to U.S. Congress was Patsy Mink of Hawaii and she began her House service on January 3, 1965.
 President Jimmy Carter signed the first presidential proclamation for Asian/Pacific American Heritage Week in 1979, and in 1992 Congress passed an amendment to change the week into Asian/Pacific American Heritage Month.
There is still so much more to learn about AAPI history and culture, so I recommend checking out this website and also checking out books from the library! I'll post some more link to some interesting books we have here.
Strangers from a Different Shore
The Chinese in America : a History from Gold Mountain to the New Millennium 
From Concentration Camps to Campus : Japanese American Students and World War II
The Unsung Great : Stories of Extraordinary Japanese Americans
On Becoming Filipino : Selected Writings of Carlos Bulosan
Missed Translations : Meeting the Immigrant Parents Who Raised Me
The Everyday Chinese Cookbook : Over 365 Step-by-Step Recipes for Delicious Cooking All Year Round 
---
SHARE THIS: