Struggling to adjust to online school? Finding it hard to focus on schoolwork when you're at home? Here are 5 tips to succeed in schooling at home, having fun, and making the most of quarantine life!
#1: Build Your Own Work Space
It's easy to become lazy while working on or near your bed. This is why it'd be highly beneficial to set up your own work space, whether it be an office, separate room, or even just a desk in your bedroom. Make sure you have a separate, individual place for you to work without any distractions. Try your best to work in an area that your family members, pets, or other sources of distractions/noises will not enter.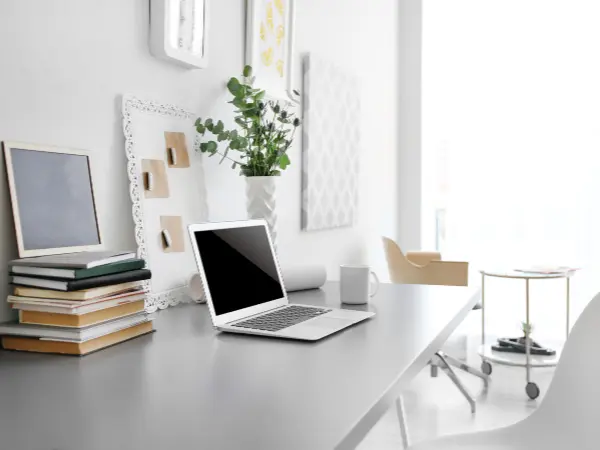 Photo Credit: The Educators' Spin On It
#2: Daily Scheduling/Pacing
Scheduling your day well so that you aren't staring at a screen or working for too long is not only beneficial for your physical health and mentality, but also increases your productivity and focus levels! After a class zoom session, be sure to stand up, get a drink of water, or do a few jumping jacks before starting on your homework or joining your next class. Even better, try scheduling a fun activity, game, or snack break if you have time to spare. After my classes are finished, I like to either exercise for 30 minutes, practice the piano, or eat a few snacks! Being smart about how you pace yourself throughout the day ensures that you're not burning yourself out too quickly!
Photo Credit: Concrete School District
#3: Make a Routine
Eating breakfast, homework time, time for extracurricular activities, snack/lunch/dinner breaks, sleeping time…try to create a set, consistent routine of the things you typically do in a day! This way, it's a lot easier to get work done effectively and create some consistency!
#4: Get ready in the morning!
I know it's really tempting sometimes to roll out of bed a few seconds before class starts and quickly go to class still wearing your pajamas, but believe it or not, when you choose to lounge around in sweatpants all week (though they may be super comfy!), your subconscious automatically thinks that it's time to be lazy all day (which is necessary, but only once in a while!). Dressing up a few times in the week not only boosts your confidence (which we all need!), but also gives you the motivation to remain focused for the rest of the day!
Photo Credit: Teachers Pay Teachers
#5: SELF-CARE :))
We all know that school, relationships, and life in general can be too stressful and busy sometimes. That's why it's vital to make sure we're taking care of ourselves and making sure we put ourselves before work. After all, when we don't feel well emotionally, our negativity will translate to the work we do, and we'll end up being unproductive anyways. However, when we prioritize our mental health, we will excel in everything else we do. So, don't be too hard on yourself and be okay with having some free time! Whether it's sleeping in until 11 in the morning or calling and catching up with your friends, be sure to put YOU first :))
Photo Credit: Blessing Manifesting
---
SHARE THIS: