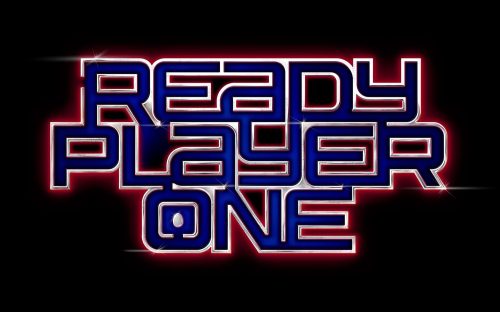 It's almost time to jump into the Oasis! March is right around the corner, and that means our One Story One City celebration is about to begin. For those who are unfamiliar, One Story One City is a month-long series of events all focused around a single featured book, and we're extremely excited for our book this year, Ernest Cline's Ready Player One.
Ready Player One is a science-fiction book (and very soon to be movie directed by Steven Spielberg) about a not-to-distant future where virtual reality has expanded to be a world-wide part of life. Called the Oasis, everyone spends their time in virtual reality as part of school, entertainment, and recreation. All of this is made possible by James Holliday; the problem, though, is that Halliday has just passed away. Behind him he leaves behind a massive legacy and a mysterious game. Within Oasis is a series of clues, puzzles, and riddles, and whoever solves them gains control of Oasis and a massive amount of money that goes with it. Now, everyone across the world is trying to solve the clues, including large companies with a lot of power and influence. Jump into a nostalgic world of gaming, nostalgia, and 80's and 90's culture.
To celebrate Ready Player One, we have a bunch of great programs coming up relating to retro gaming, classic arcades, and even virtual reality.
First, we have Arcade Throwback, a chance to play a huge variety of retro arcade games at your local library and get a feel for many of the games directly mentioned in Ready Player One.
Canyon Country, March 6th 3:30-5:00p
Old Town Newhall, March 12th 4:00p-5:30p
Valencia, March 23rd 3:30-5:00p.
We have a book discussion about Ready Player One taking place at Brave New World Comics in Newhall, at 22722 Lyons Ave on March 14th at 7:00pm; feel free to come to Brave New World to discuss the Ready Player One and share your thoughts and opinions on the book.
Also, we're very excited to announce that the Santa Clarita Public Library has virtual reality! We've shown it off a little bit at just a few other events so far, but it's the perfect tie-in to the Oasis of Ready Player One. Come to your local library and experience virtual reality first-hand free of charge!
Valencia, March 2nd 4:00-6:00pm
Canyon Country, March 20th 4:00-6:00p
Old Town Newhall, March 26th 4:00-6:00p
We look forward to exploring Ready Player One with you throughout the month of March!
---
SHARE THIS: