The Holidays are here and the Santa Clarita Public Library has the resources to help your gift giving game not break the bank. In this blog we will highlight just a few of our awesome DIY Holiday crafting tools, available to you for free.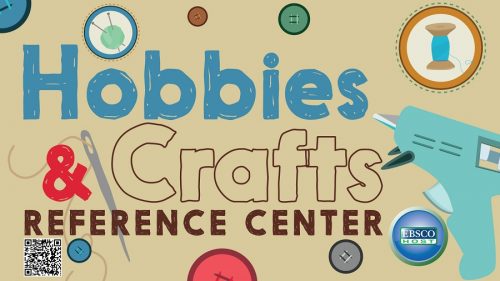 Upcoming Teen Programs and Events:
Handmade Holiday Friday, December 1st 4:00-5:30PM Canyon Country Library
Geeky Gifts Wednesday, December 6th 4:00-6:00PM Canyon Country Library
DIY Designs Tuesday, December 12th 4:00-6:00PM Valencia Library
DIY Designs Wednesday, December 13th 3:30-5:30PM Old Town Newhall Library
Deck the Halls Thursday, December 14th 3:00-5:00PM Canyon Country Library
Perler Bead Ornaments Friday, December 15th 4:00-5:00PM Valencia Library
Holiday Perler Decorations Wednesday, December 20th 3:30-5:00PM Old Town Newhall Library
eBooks!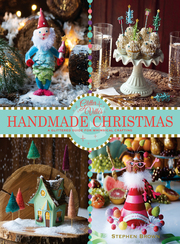 Following the success of Glitterville's Handmade Halloween, Glitterville is back for the sparkliest holiday of all! Glitterville's Handmade Christmas is as bursting as a mantle-hung stocking with twenty new whimsical, winter-wonderful craft projects that will fill your home with sleighfuls of cheer. Hundreds of beautiful, easy-to-follow, step-by-step full-color photos and how-tos make the crafting fun and the results foolproof. From a Jolly Dolly Holly Wreath or a charming Glittery Village you can nestle into its own Sparkle Forest, to the frostiest Magic Snow and the jolliest pine-cone-bodied Glitter Gnome, "yule" find everything you need to make your home glisten and shine this holiday season!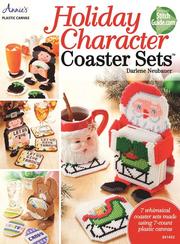 Get ready for holiday get togethers by stitching seven festive coaster sets. Each set is stitched on seven-count plastic canvas and includes a coaster holder and six coasters. Designs include Snowman, Santa, Pilgrim, Witch, Uncle Sam, Bunny, and Leprechaun.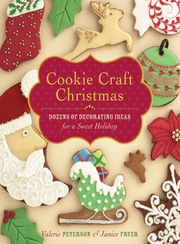 Take your holiday cookie decorating to impressive new heights! Valerie Peterson and Janice Fryer will have you sprinkling powdered snowflakes onto cheery snowmen and adding a sugary glimmer to multicolored strands of licorice lights. With more than 60 fabulous designs for Christmas cookies, plus festive delights for New Year's and Hanukkah, Cookie Craft Christmas gives you the inspiration and simple instructions you need for batch after batch of deliciously show-stopping holiday cheer.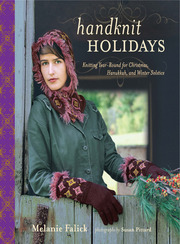 For many people, the best part of the winter holidays is the anticipation: planning the perfect gifts, decorating the house, looking forward to seeing family and friends. Holidays can be particularly special for knitters, whose preparations often start months in advance and involve their own creations. In Handknit Holidays best-selling knitting author Melanie Falick presents an eclectic collection of more than 50 original gifts, decorations, and clothing pieces for Christmas, Hanukkah, and the winter solstice, providing year-round inspiration for knitters of all levels.
We also have the Hobbies & Crafts Reference Center for all of your crafting needs! Check out these examples:
BIGGS, P. (2013). Grow Your Heart 3 Sizes This GRINCH-MAS!. 
Yum Food & Fun For Kids
, 
4
(4), 50-59.
Holiday Cards!. (2016). 
Just Cards!
, 
40
66-101.
Winter Delights!: Frosty Bottle Hugger. (2002). 
Fast & Fun Scrap Crafts
, 128-135.
---
SHARE THIS: