October is upon us, and while we bask in the crisp fall air, perusing the pumpkin patch – we can't help but want to crack open those old horror classics. Have you read them all?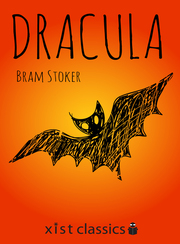 Bram Stoker's Dracula
by Bram Stoker
Written in 1897, this novel is considered the father of gothic literature. Dracula is written as a series of letters in Transylvania, and some of them will surely chill you to the bone. Fun fact: Bram Stoker never witnessed the success of Dracula during his life (he was so poor that his wife was forced to sell the notes he wrote for the book) – his novel was not well received when it was published – and wouldn't see mass appeal until later in the 20th century, when Dracula was put on film. Read this today!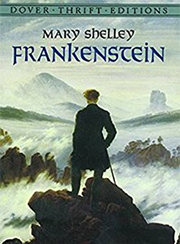 Mary Shelley's Frankenstein
by Mary Shelley
First published in 1893 at 18 years old, Mary Shelley unravels the story of a young scientist who, through his ingenious work – brings to life a grotesque 8-foot creature, and must deal with the consequences. Fun fact: Mary and her husband Percy, Lord Byron and John Polidori made a bet to see who could write the best horror story. Mary thought up the idea for Frankenstein in just a few days! Read this today!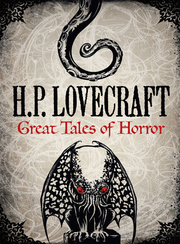 H.P. Lovecraft's Great Tales of Horror
by H.P. Lovecraft
For those of you who haven't read (or heard of) the macabre works of Lovecraft – prepare yourself. He was considered one of the most influential writers in his genre of horror-fiction. If you're looking to read just his most popular tales, take a look at The Call of Cthulu, At the Mountains of Madness and The Shadow over Innsmouth. Fun fact: Like Bram Stoker, Lovecraft never saw his popularity for his writing during life, because he was too reclusive to promote himself. It was said that he rarely left the house before nightfall. Read this today!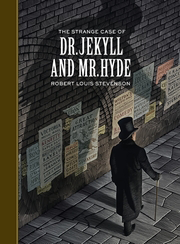 The Strange Case of Dr. Jekyll and Mr. Hyde
by Robert Louis Steven
Scottish author Robert Louis Steven published this book in 1886. It tells the story of a lawyer who is investigating seemingly odd occurrences between his friend, Dr. Jekyll, and the mysterious yet violent Mr. Hyde. This story of dual personalities is one you cannot miss.  Read this today!
---
SHARE THIS: