Do you have strong feelings on the Cap vs. Iron Man debate? Are you dying to see Melissa McCarthy as a ghostbuster? Tell us about it by choosing your favorite (or the movie you're most excited to see) below.
Why, you ask? Because we love showing free movies at the library and this will help us know which ones to order ahead when they come out on DVD. That way if you miss it in theaters or just can't get enough, we've got you covered.
Wondering when you can catch a free movie next? Each branch will be hosting a double feature on the week of July 3rd. Check out the times below:
Tuesday, July 5 from 1 p.m. to 6 p.m. @ Valencia
Wednesday, July 6 from 1 p.m. to 6 p.m. @ Canyon Country
Thursday, July 7 from 1 p.m. to 6 p.m. @ Old Town Newhall

Loading ...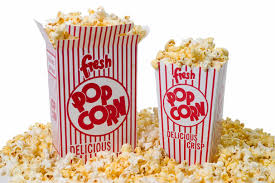 ---
SHARE THIS: