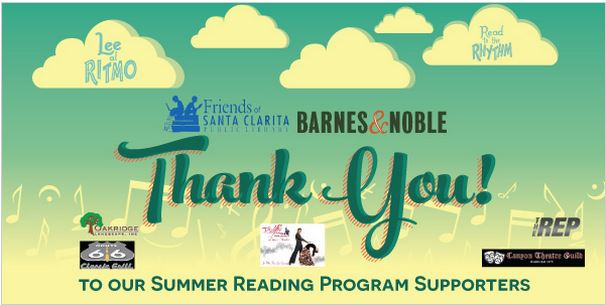 Thank you for participating in this year's Summer Reading Program: Read to the Rhythm. We hope you read intriguing titles and are enjoying your weekly prizes distributed over the last several weeks. A special thanks to the Friends of the Library for their generous support which enabled us to put on 21 rockin' programs and supplied us with 7 weeks of terrific prizes, such as popular teen books, earbuds, and music-themed buttons.
The entries for DIY Guitar were outstanding and the winner has been notified. Participants may pick up their guitar designs at their local branch of the Santa Clarita Library during the week of July 27 – July 31. Be sure to visit the Events calendar for more fantastic teen programs all year long.
The raffle drawing winners for the acoustic guitars and $50 Amazon gift cards have also been notified. Prizes must be picked up from your local branch by Sat. August 8th or a new winner will be drawn.
---
SHARE THIS: