Hey getting a little stir crazy? Need a break from all the Netflix you're watching or that video game you just can't beat? Try doing some simple DIYs with items you may already have at home like: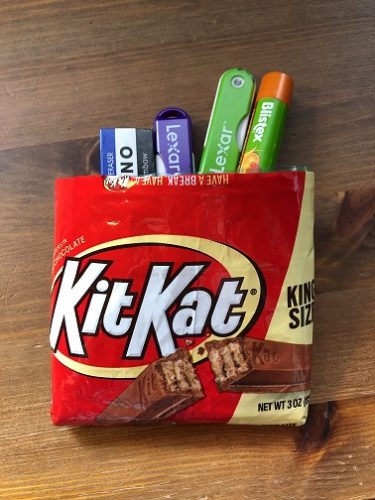 NO SEW Candy Bag Pencil Pouch made from a candy bag and some duct tape. This DIY can be made with any snack bag like your favorite chips, large size candy bag, or candy wrapper (just like the one I made in the picture). If you don't have the exact supplies listed in the listed in the linked video that's okay try to improvise, for my project I used the ziplock portion of a ziplock baggie instead of a zipper.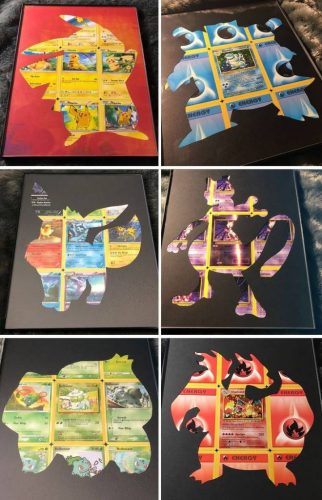 Pokemon Card Shadow Art, now I know many of you played with Pokemon cards at some point in your young adult life. So you may still have some laying around that you don't use/want and just don't know what to do with, this project is perfect. Now I could not find a how-to-video on this nor could I get my hands on any Pokemon cards (my nephew would not relinquish any) but this project looks easy enough:
Supplies
Pokemon Cards

Picture Frame

A solid or patterned piece of paper, construction paper, scrapbook paper, or card stock whatever you have on hand

Glue or tape and scissors
Instructions
Glue or tape your cards to the back cardboard piece of  the picture frame

Make sure the paper you are using for the shadow effect is the right size to fit the frame, cut to adjust if needed.

Trace or draw the Pokemon you chose on the paper you are using for the shadow effect. If you need something to use to trace do a Google search for "Pokemon Silhouette" and you'll find the perfect Pokemon shape that you can print out.

Cut your Pokemon shape

Then assemble together
Remember if you don't have the exact supplies needed for these, or any DIY, use what you have at home. It doesn't have to be perfect, just create and have fun!!
---
SHARE THIS: