2016 may be over (finally!) but some of the best fiction and non-fiction titles published last year aren't going anywhere. Explore the highlights of 2016 by coming in to your local branch of the Santa Clarita Public Library and pick up one (or more!) of these titles today.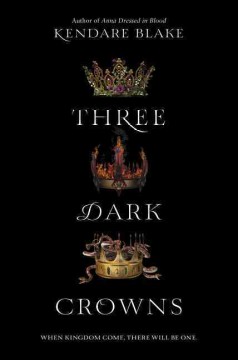 Three Dark Crowns is a new fantasy novel by Kendare Blake, an author already well known for Anna Dressed in Blood and the Antigoddess series. Three Dark Crowns revolves around three triplet princesses; the problem is that only one of them is destined to be queen. Each born with their own unique powers, Mirabelle, Katherine, and Arsinoe are destined for their inevitable conflict. Dark forces work in the background to sway the results but regardless only one princess is destined to survive and ascend as ruler of Fennbirn.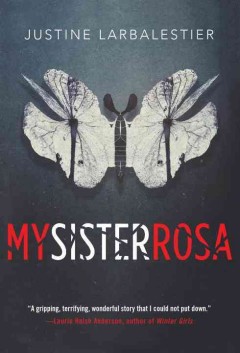 My Sister Rosa is a novel that at first seems to be a simple example of realistic fiction, about a boy, Che (originally from Australia), whose family is constantly moving from city to city due to his parents' ever-changing business ventures. It highlights his difficulty with constantly moving, making friends, and being shifted into new environments. My Sister Rosa does an excellent job in making this story compelling on its own, but there's something darker that will keep the reader wondering throughout.
Che's sister, a precocious ten-year-old whom his parents dote on and everyone seems to adore has all of the signs of a psychopath. Charisma, callousness, disregard for others person of well-being, all the signs are there but Che is the only one who seems to notice them, and is the only one who can keep her in line. The question of what Rosa is up, what she's thinking, and what she'll do next is a constant drive to keep reading, making My Sister Rosa hard to put down.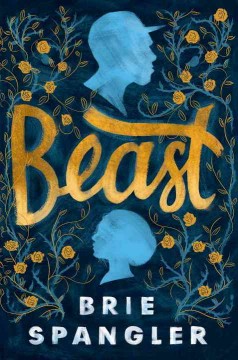 Dylan is the unfortunate victim of stereotypes. He's intelligent, remarkably so, but he's also big, and a football player, so while he dreams of being a Rhodes Scholar others assume that he's just another unintelligent jock. His only saving grace is his close friendship with JP, a connection that saves him from most of the ridicule he would be receiving as he feels out of place and awkward as he grows to tower over his classmates. He ends up in a therapy group after falling off a roof and breaking his leg, where he meets Jamie, witty, confident, and smart. He quickly develops feelings for her, not realizing that he missed the fact that she was a trans teen. With some themes and connections to the original Beauty and the Beast, with Dylan not treating Jamie well after this realization and the two slowly battling with conflicting feelings as the characters transform throughout.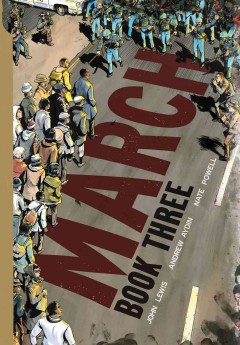 This final piece of the March series by congressman John Lewis, who himself a major participant of the civil rights movement, outlines the path of the civil rights movement from the 16th street Baptist Church bombing all the way to the Selma to Montgomery march. This graphic novel, with excellent art provided by Nate Powell, is part historical look back on the civil rights novel and part memoir of the author who recounts his own vicious beating during the march. This, along with the previous two volumes are a comprehensive and moving look at the movement and march that reshaped our nation only fifty years ago and the struggle to remain non-violent while being surrounded by threats of violence from all sides.
---
If you're interested in more, take a look at the Yalsa 2016 Best Fiction of Young Adults and Kirkus' Top Young Adult Fiction for 2016 by genre. Looking forward to more excellent titles coming in the new year!
---
SHARE THIS: